Nikon have announced the development of the first flagship camera for the Nikon Z mount: The Nikon Z 9. The full-frame (Nikon FX-format) mirrorless camera is scheduled for release in 2021, and represents a significant leap in technology and performance.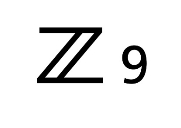 The Z 9 brings together Nikon's groundbreaking technologies to deliver the best still and video performance in Nikon history. It utilises a newly developed FX-format stacked CMOS sensor, and new image-processing engine. In response to growing needs of professionals, advanced enthusiasts and cinematographers, the Z 9 also includes support for 8K video recording as well as various other video specifications that fulfill diverse needs and workflows.
The Z 9 offers users an unprecedented experience in terms of outstanding performance and operability, and exceeds that of previous digital-SLR and mirrorless cameras.
*The appearance of the camera may differ from the photo shown above.
© 2021, Professional Photo Magazine and Respective content owners.. All rights reserved.